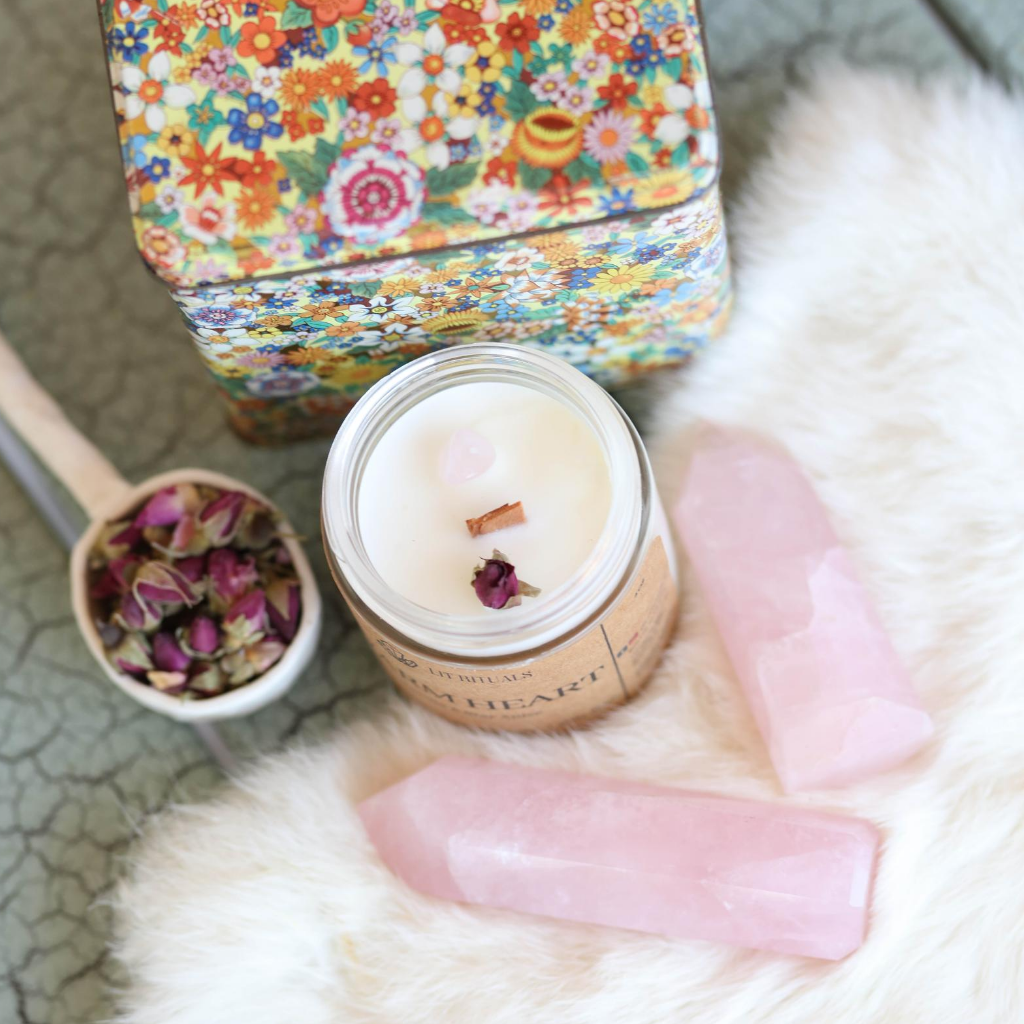 'Warm Heart' Ritual Soy Candle
Our candles are made with 100% premium soy wax & essential oils as well as body safe fragrances. We use reclaimed wooden wicks to ensure the cleanest burn, which is safer for allergies & asthma.  As a bonus, it burns low and slow. 
Warm Heart was created to create an atmosphere of comfort and coziness. The scents of Vanilla and Anise mix together to give you the feeling of curling up by a fire with a good book.  Anise is known to ward off any feelings of ill will. The candle is topped with clippings of dried roses to encourage a feeling of warmth in your heart.  When you need a night to unwind at home, burn this candle to help boost your feeling of content.
4 oz candle

Wooden wick
Soy wax
Rose Quartz Crystal on top
45-hour burn time
Glass Jar
Hand-poured in Oregon
Share